For this project I designed a small sized catamaran for my mum, My mum is not the biggest adventurer  but she loves extraordinary experiences as much as she can. Exploring unknown bays and seas for a long time without civilization wold be my harsh environment.  I was heavily influenced by the design below due to its incredible efficiency. However I wanted my boat to be more livable with intricate negative spaces that provide both enough sun and the shade since my mum has a really sensitive skin.
I have created I livings pace hanging on top and dedicated the everything else for technical needs. I could hence plan one uninterrupted space where it has a transparent flooring to see the ocean.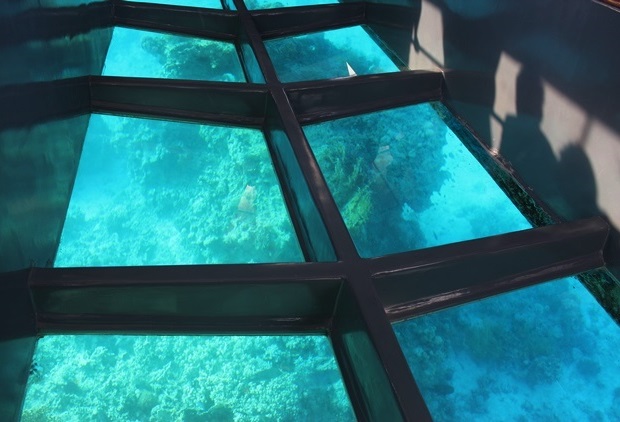 Some tour boats in Turkey have glass bottoms to show antic ruins.